The tales of the old oak
The book entitled "The tales of the old oak", written by Eva Schönberg is the third children book realized by collaboration between mother and daughter. The main target audience are 7-12 year old kids, but it can be an enjoyment for older kids and adults also. Includes 22 individual stories about wild animals living in the oak forest, in different seasons of the year. Every tale embraces well- and rarely known facts and curiosities about animals, and relationships between them, teaching the kids indirectly in a playful way.

Year of appearance: 2017

Every season has a different frame illustration, presenting the same surrounding according to season differences. The illustrations of the main characters are embedded in these frames.

In 2014 some of the stories has already been presented, and illustrated, but the book received its final shape in 2017. As a result it's interesting to see the evolution of my illustration skills during the 3 years.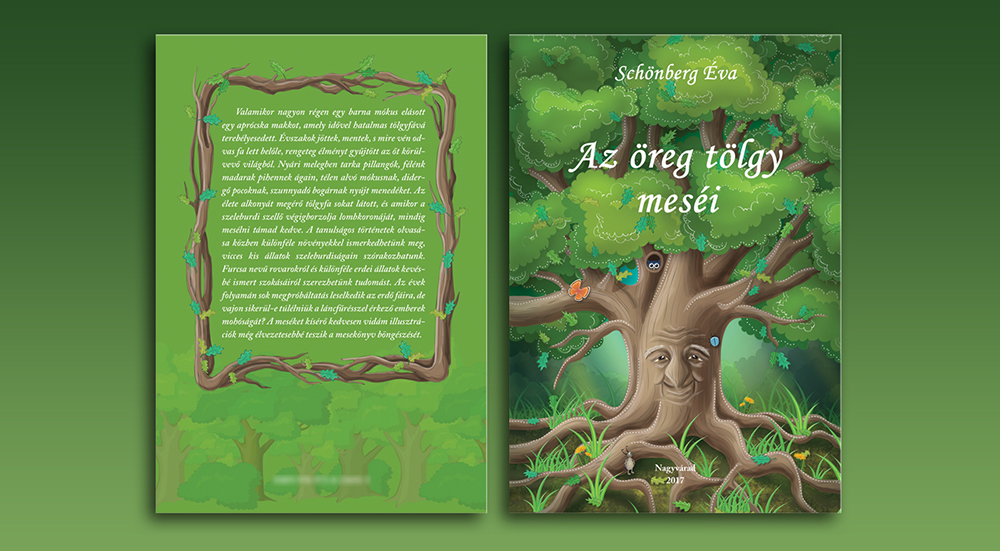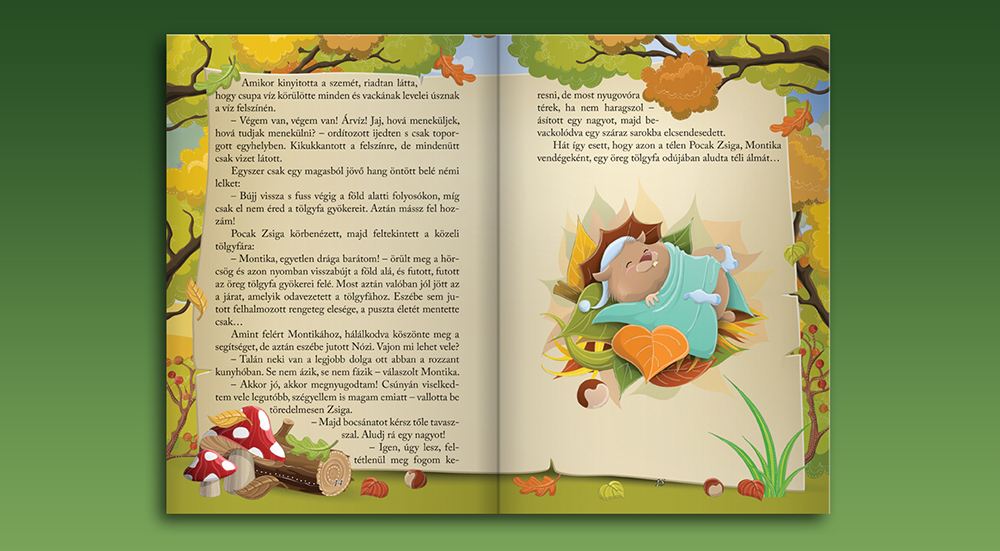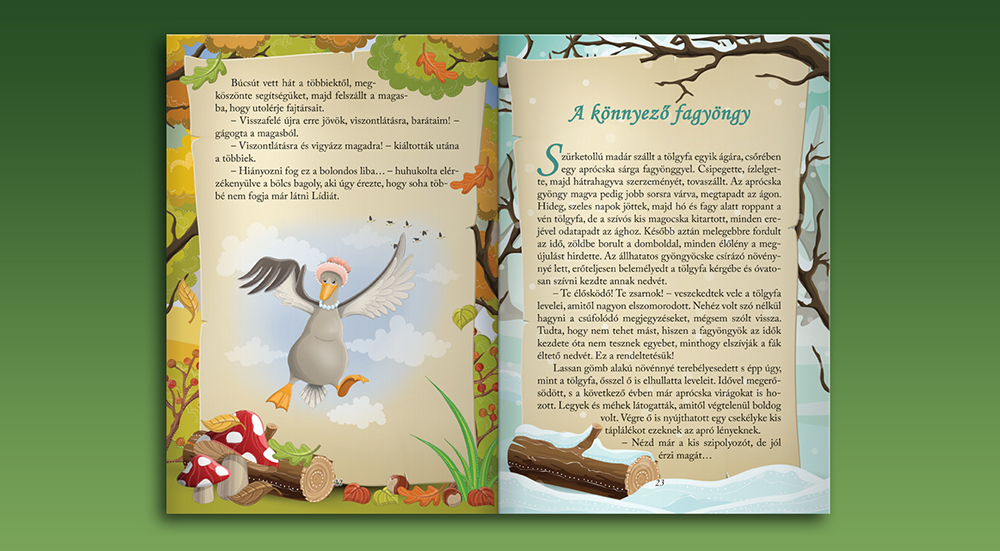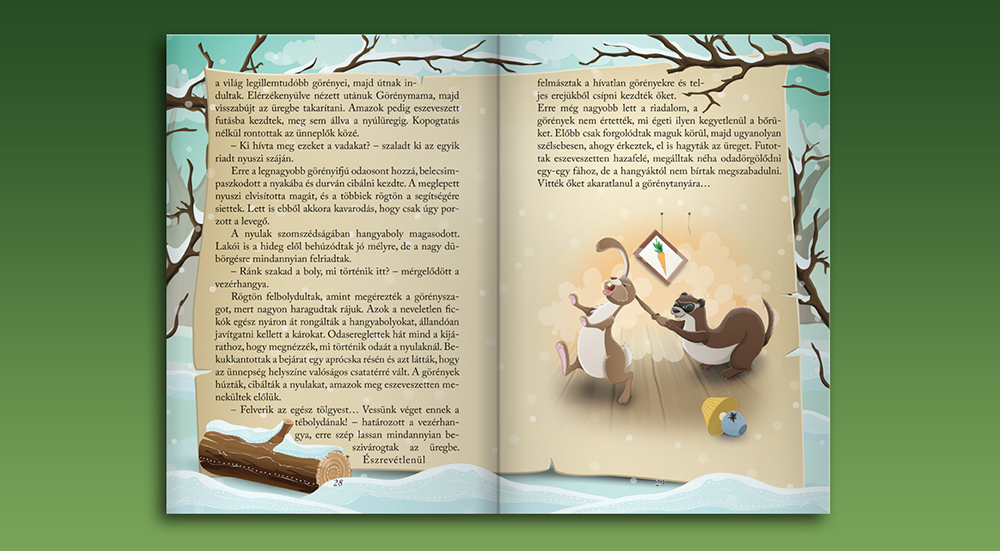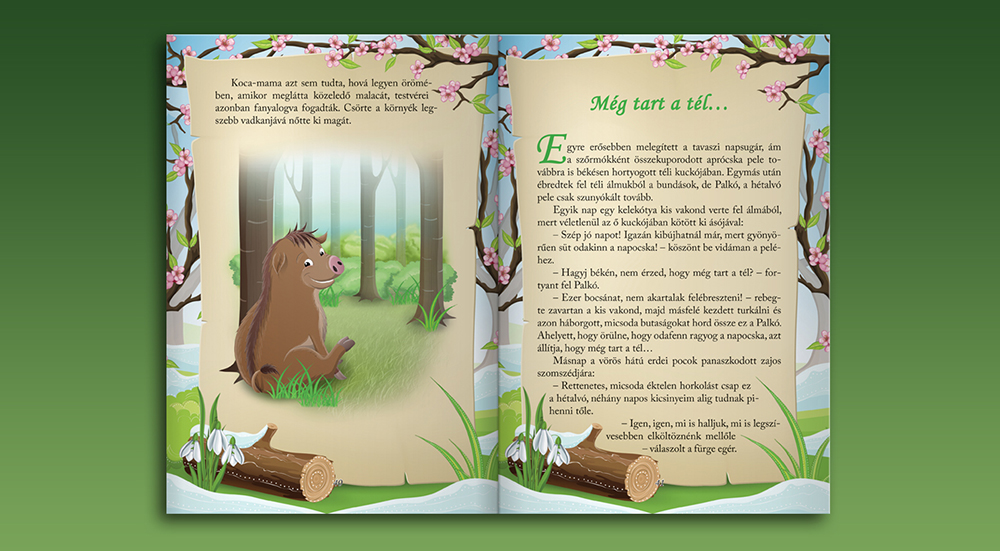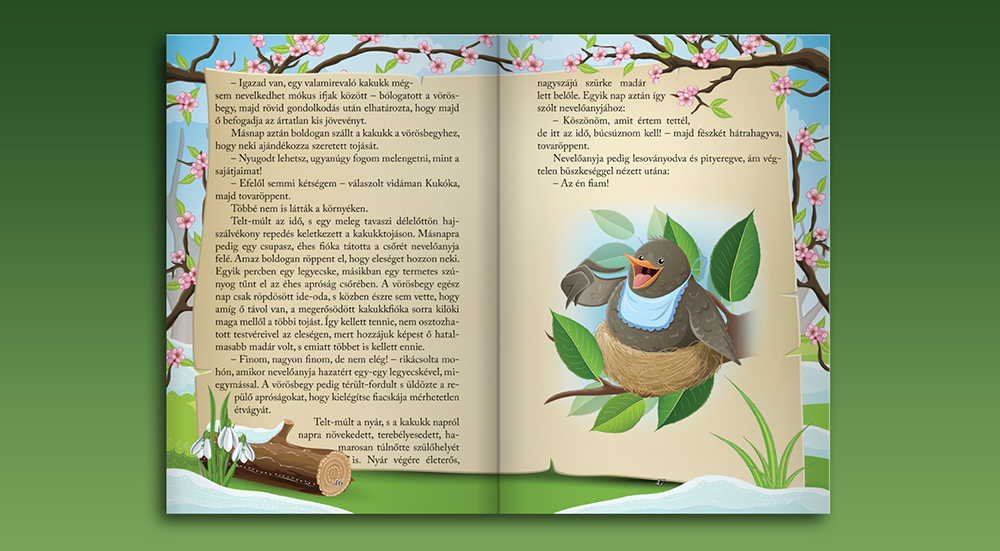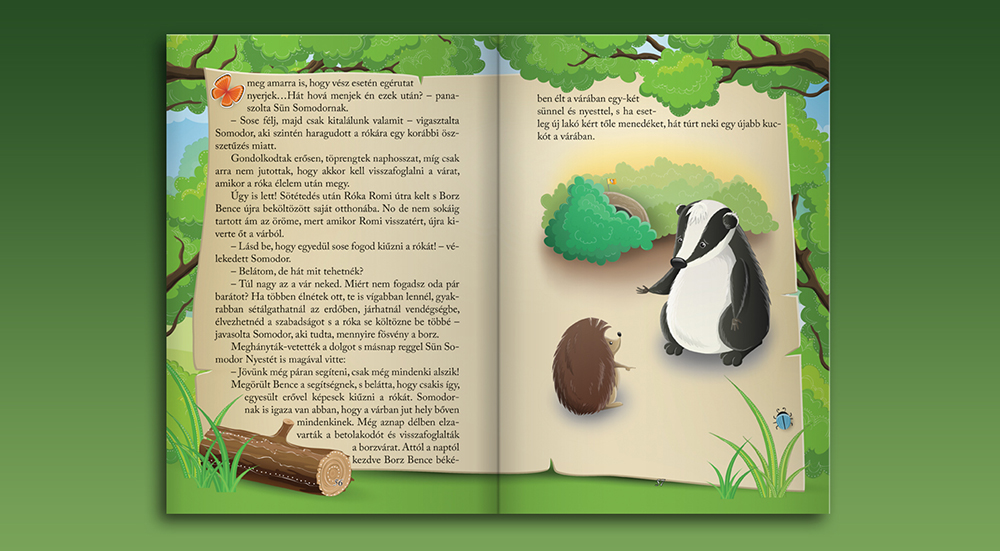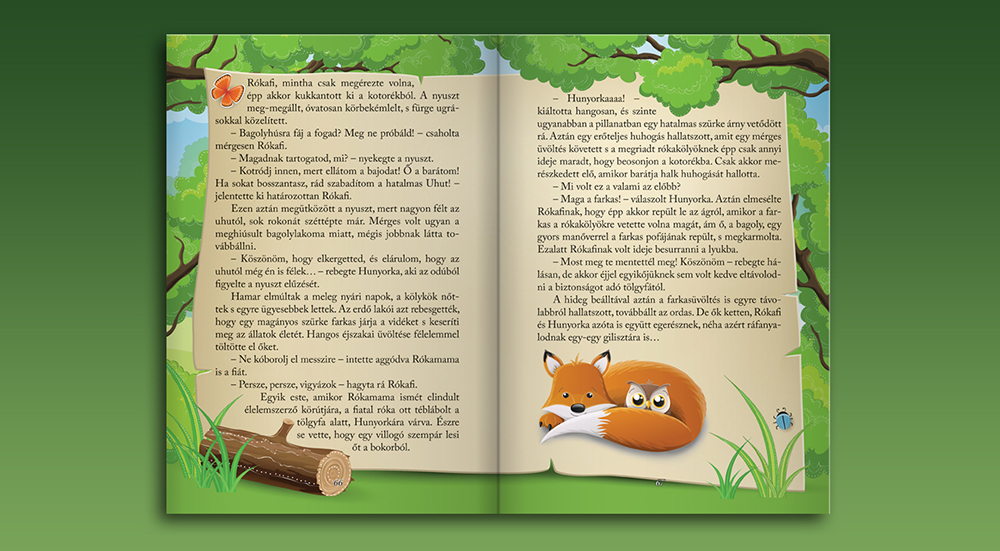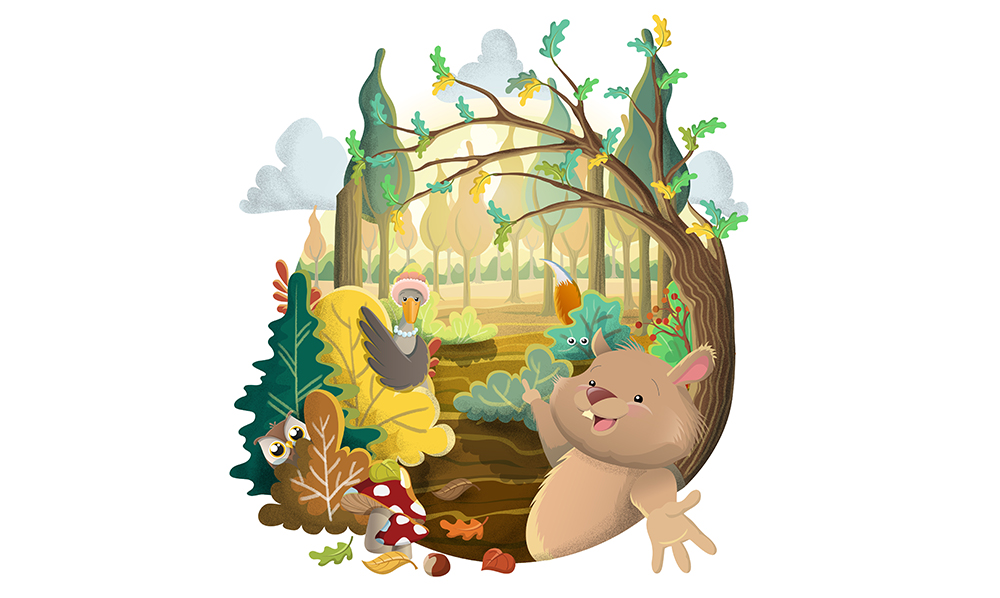 Initially this illustration was created for a poster design for the presentation of the children book entitled "The tales of the old oak". Finally it wasn't used in this form, only the main characters and elements, even so I really like how it turned out.